Description
Show an Image when you hover over a link!
Features adjustable sizes for desktop, tablet and phone and image position settings like "Follow Mouse XY", "Stick to Link", "Follow Mouse X", "Fixed and Centered" and more.
Only works with Lay Theme.
How to Install
Download the zip file after your purchase, then follow these steps:
Log in to your WordPress admin area at "http://yourwebsite.com/wp-admin/"
Go to "Plugins" → "Add New"
At the top click "Upload Plugin"
Upload the .zip file and click on "Install Now"
Afterwards click "Activate Plugin"
How to Use
Create a new Text Element in the Gridder by clicking "+Text". Now write a text, select it and click the "Link" button.
Inside the Link Modal, click "Set Hover Image".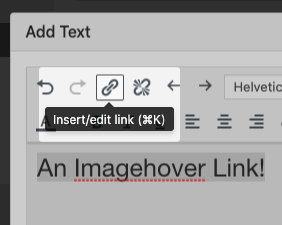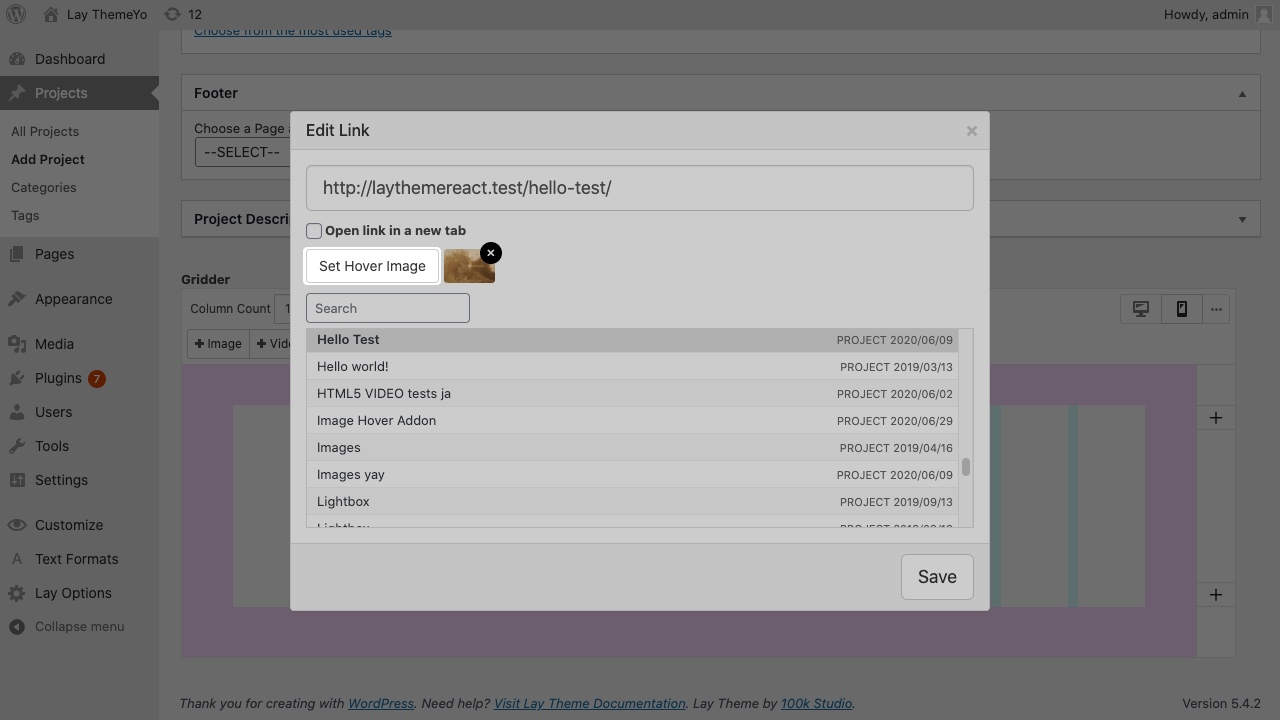 Image Hover Options
The Image Hover Addon has many useful options for positiong and sizing the images. The Hover-images can be underneath or on top of other texts.
After you installed the Addon, find the Image Hover options in "Lay Options" → "Imagehover Addon".
These are the available options:
Image Position: "Follow Mouse X", "Follow Mouse XY", "Stick to Link", "Fixed and Centered"
Adjust Image Position so it is always in Viewport
Put Image below other elements
Transition: "Fade in at first, but when switching between images quickly don't fade"
Horizontal Image Position: "Left", "Center", "Right"
Vertical Image Position: "Top", "Center", "Bottom"
Vertical Space between Text and Image
Widths and Heights can be set for Desktop, Tablet and Phone.