Scroll to Top Button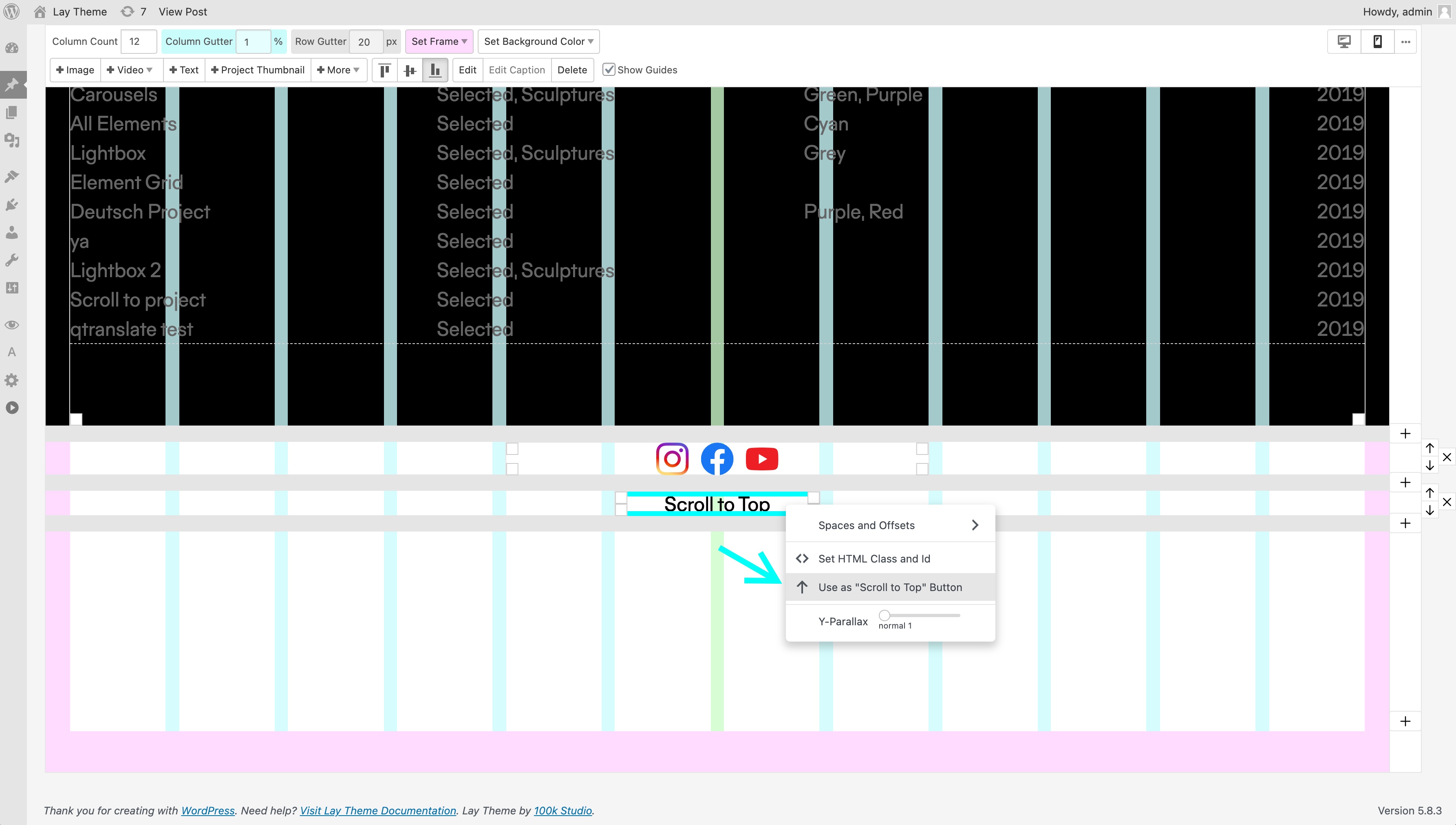 In the Gridder, create a textfield, right click it and choose "Use as Scroll to top Button". You can use a scroll to top button in combination with the Footer feature.
You can also make an image a "scroll to top" button. But I think using text is easier because on the standard phone version all images will have a 100% width, even the "scroll to top" button-image.
To solve this you could use Custom Phone Layouts to additionally layout your "scroll to top" image for your phone version.