Speeding up your Website
Here is a list of what you can do to make your website faster.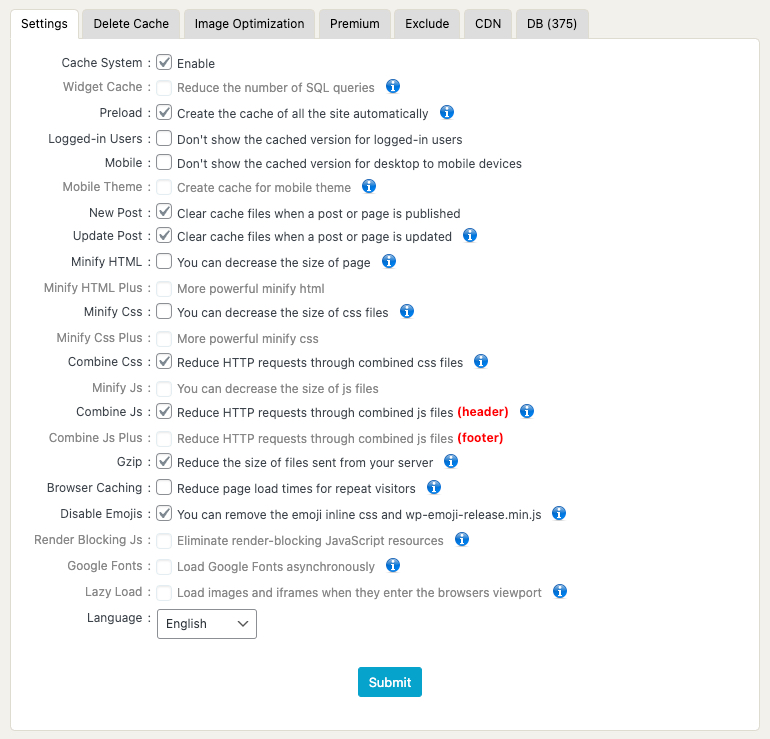 Try and see if you can use a CDN in your webhost control panel
If you cannot, use the CDN Plugin "Shift8 CDN"
Use HTML5 Videos instead of gifs
Use jpg's instead of png's
Make sure "Lay Options" → "Lazy Loading" is activated
Make sure "Lay Options" → "Carousel Addon" → "Lazyload images" is turned on
Disable any plugins you don't use, including Lay Theme Addons you don't use
Ask your webhost why your site might be loading slowly, maybe your server is slow. Maybe you can upgrade your webhosting package to a faster one.
If you don't use a caching plugin: Make sure the option "Lay Options" → "Disable Ajax / Compatibility Mode" is disabled. This can at least speed up subsequent pageloads when you click on links on your website. It does not speed up the initial website-page load. If you use a caching plugin make sure this option is activated. Otherwise the caching plugin won't work.
Set "Transition duration when navigating" to 0 in "Lay Options"
Use HTML5 video files that are smaller in file-size. Handbrake is a desktop app that I recommend for compressing videos.
If you use HTML5 videos on desktop and use the same videos for phone, they might be too big for phone. In this case you could create a Custom Phone Layout and insert HTML 5 videos with smaller file size. Or you could just use YouTube or Vimeo Videos.